Product selection – car parts and car accessories

We have a wide product range in car parts and car accessories. You can buy our product at your local dealer. Click on one of our categories underneath to read more about our products.

See our new readable product catalogue here »


Paint foil and protections products from Horn & Bauer, is one of Europe's leading manufacturers of foil and is well known for manufacturing quality products.
read more »

Leaf springs and bushings
Veng Norge delivers leaf springs and bushings for most cars.
Click the Store list here: VOGNLISTE BLADFJÆRE

BM Catalysts offers Europe's largest range. They develop an average of 300 parts per year.
read more »

Bunnpanner
Stort utvalg av stål og aluminiums bunnpanner og pakninger. Dette er et produkt det blir stadig mer etterspørsel etter. Vil lagerfører bunnpanner til de fleste biler

Brake shields
Dust shields (brake shields) are extremely exposed to rust.
Easy to sell with brake jobs.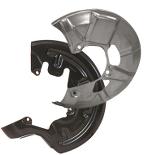 Radiators from Nissens
Radiators and condensers from Nissens are comparable to OE with exception of the price!

Window lifts
We stock window lifts to most car models – electrical and manual.

Rear axles and control arms
Rear axles and control arms to selected car models.
Click the Store list here: VOGNLISTE BAKAKSLER

Sidem suspension parts
Quality for half price from European producer "Sidem"

Vi har markedets største utvalg av karosserideler og fører billykter til de fleste bilmodeller.
read more »

Størst utvalg og konkurransedyktige priser har gjort Bosal til Norges mest solgte eksosanlegg de siste årene.
Read more about our range »

Brink tilhengerfester er markedsleder i Europa og leveres til de fleste bilmodeller. Enkel montering gir lavere pris.
read more »

Den svenske produsenten MIM produserer hundebur som danker ut konkurrentene. Ledende på sikkerhet og design. Vi fører også en et bredt utvalg av hundeutstyr og hundeleker.
read more »